Your Money, Your Purpose.
Dig deep into all things money with financial coaches Greg Hammond, CFP®, CPA and Scott Iles. They've helped generations of families and individuals be free to live their dreams and retire without worrying about money. Each week, Greg and Scott offer straight talk and fun, unique twists and viewpoints from inspiring influencers, entrepreneurs, and legacy builders. From getting started, to investments that work harder for you, Your Money Your Purpose can help you create the future you imagine and feel confident about money and investing. Hammond Iles Wealth Advisors is a Registered Investment Adviser.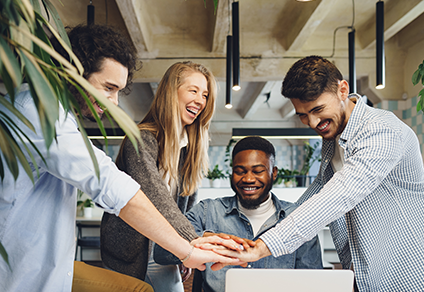 FEEL CONFIDENT ABOUT MONEY
Financial planning, retirement and investment strategies to help you live a life you love.
CREATE THE FUTURE YOU IMAGINE
Be free to live your dreams or retire without worrying about money.
For three decades we've guided clients and their families to uncover what inspires you, and what's most important to you. With this at the heart, we help you organize your finances, learn about investing, and truly understand how your financial plan and investments fit together with your purpose in life.
As trusted investment advisors and experienced financial coaches, we not only give you the tools and strategies for success, we encourage you to accomplish more than you may have previously believed was possible.
Contact us today to get started
Please click here for very important disclosure and risk information. Check the background of this firm on FINRA's Broker Check and www.investor.gov.